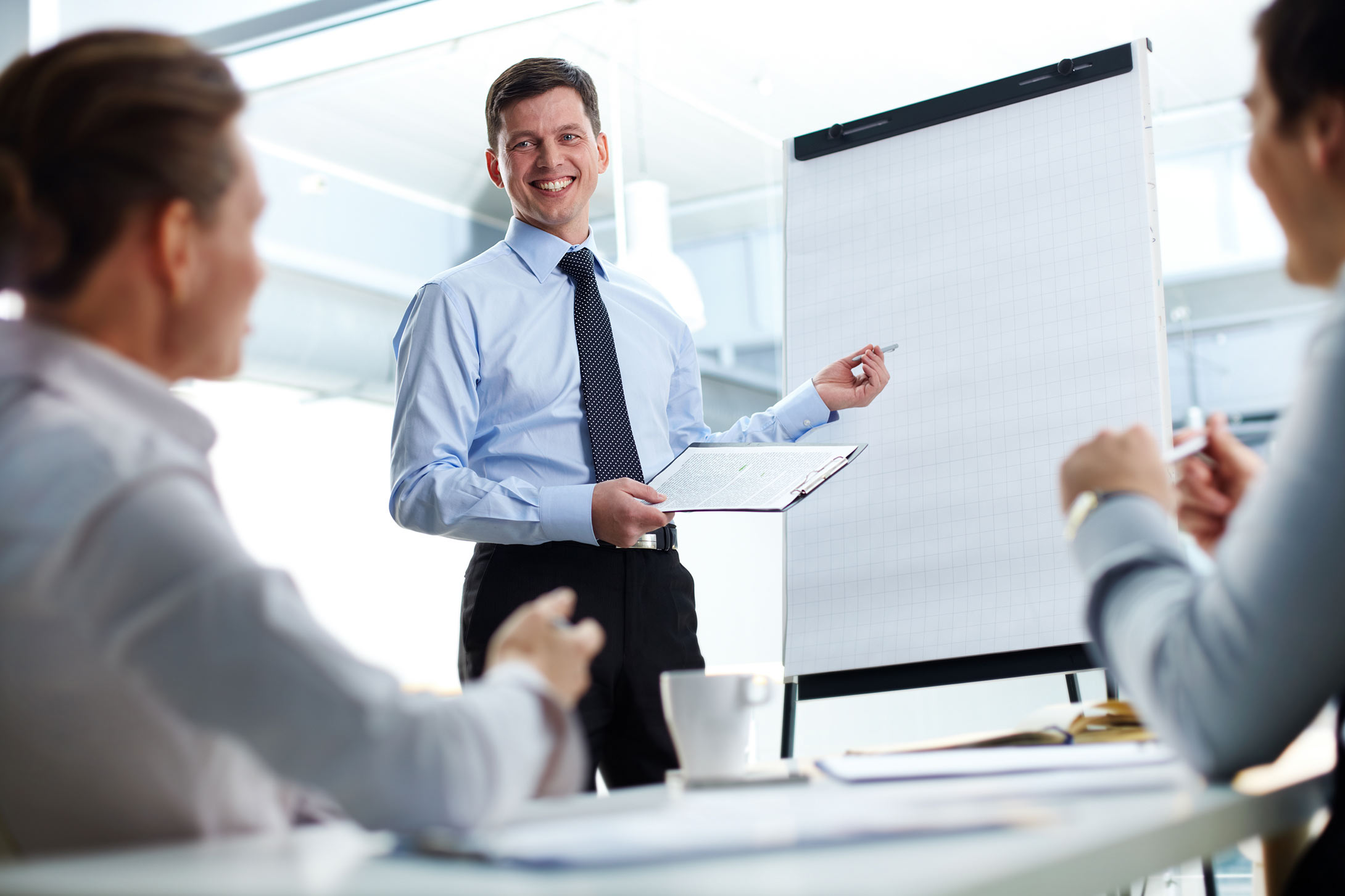 Presentation training in English
Purpose of the training:
obtaining the essential language skills for an effective presentation. The training helps students learn the expressions, collocations and structures necessary for giving a successful presentation.
We use an audio-visual material for mutually analysing the language of successful presentations, the characteristics of a good lecturer and perform exercises to extend the knowledge obtained.
As what happens in the minutes preceding a presentation or in a coffee break is very important, we also prepare participants for such basic colloquial situations.
To whom we recommend this course:
We recommend this training to those who must often explain their views in public and who need to give presentations, lectures and speeches in English.
Main topics:
Presentation techniques;
Identifying goals;
The structure of a presentation;
The start and closing of a presentation;
Verbal and non-verbal communication tools;
Use of visual tools;
Speech technique, accent, intonation;
Rhetorical tools, semiotics;
Presentation terminology, useful phrases;
Spontaneous and planned presentations